Partnerships
Working together with organisations and individuals in the community allows us to significantly increase the reach and value of Playford Trust scholarships and our award and internship programs.
Our partners include respected South Australian businesses and industry groups, the tertiary and research sector, state and local government, professional organisations, charitable foundations and individual donors.
For industry and government, funding a Playford Trust program is an excellent way to identify new talent and gain access to valuable research undertaken by some of the State's best students.
For individuals or foundations, contributing to our work is supporting South Australian ingenuity.
How partnering works…
All funds provided by partners or donors go directly to the students.
The Trust works with the universities and TAFE to match students and research projects with each partner organisation's specific needs or, in the case of foundations and individual donors, their passion or preference.
Scholarships, grants and internships are made either in the donor's name or jointly with the Trust. When appropriate, the Trust may supplement the scholarship to increase its value and appeal.
Partners can be involved in determining the type of support to be provided, the selection of recipients and the monitoring of their progress.
The Trust calls for and assesses applications and also handles administration and payments.
The support of contributing partners is publicised through the Trust's newsletter, on its website, through the media and at annual scholarship awards nights attended by leading members of the business, community, government and university sectors.
We encourage interaction between partners and scholars because of the clear benefits for both parties.  Forming relationships gives partners access to valuable skills, knowledge and research outcomes, and enhances the scholars' industry experience, networks and future employment options.  Partner-student relationships can involve work experience, site visits, project work or involvement in committees.
Contact us
To discuss partnership opportunities with a member of the Playford Trust Board, please start by contacting our Executive Officer via our contact page.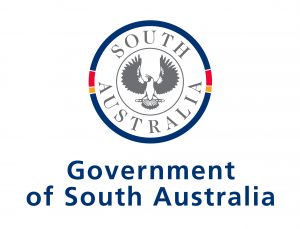 Our proud partners
"Being involved in the scholarship has been a valuable experience for OZ minerals, providing us with access to research being undertaken by some of Australia's best students, building connections with potential employees, and allowing us to make a difference to a student's life and career. It is an investment in our industry." Andrew Cole, Managing Director and CEO, Oz Minerals
Click on each of the logos below to learn about how we're working together.
Interested in a partnership with us?