Support South Australian ingenuity
Donations and regular giving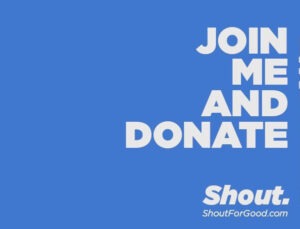 All donations to the Playford Memorial Trust Inc. are tax deductible.
We offer multiple options for one-off and recurring donations. You can:
Bank transfer
If you wish to make a bank transfer, our account details are:
• A/c name: Playford Memorial Trust Inc.
• BSB number: 065 124
• A/c number: 10438768
IMPORTANT: To ensure the transfer can be linked back to you – and we can provide you with a receipt for tax purposes – either use our Donation Form or make sure you contact us to let us know the date and amount of the donation, and the correct name to be printed on your receipt.
Cheques
Cheques should be made payable to:  Playford Memorial Trust Inc. Please use our Donation Form and post cheques to:
Executive Officer, Playford Memorial Trust Inc.
GPO Box 2343
ADELAIDE SA 5001
Bequests
The power of a gift in your Will
When you include the Playford Trust in your Will, you will be helping to promote study and research relating to South Australia's primary, secondary, tertiary and mining industries, as well as the development of projects, products and techniques that benefit the community, the economy and the State in general.
The Trust and its partners and benefactors support some of the brightest minds in SA, enabling them to gain skills and undertake important research in:
Agriculture, aquaculture and food production
Advanced manufacturing and new technologies
Water, energy and climate change
Health sciences and enabling Technologies.
Space and defence technologies
Mining and resources development
We encourage you to speak with us so we can ensure your bequest supports the area/s you are most passionate about.
You may find the following wording useful:
I bequeath to The Playford Memorial Trust Incorporated ABN 15 202 104 623 (the sum of $……) (….% of my total estate) (the residue of my estate) (….% of the residue of my estate) for its general purposes and I declare that the receipt of the Treasurer or other proper officer of The Playford Memorial Trust Incorporated shall be a sufficient discharge to my executor.
If you already have a Will, you may simply draw up a codicil to include your gift to the Trust.
If you're unsure about the process, we suggest you speak with your solicitor, trustee company or the Public Trustee.
Get in touch
For a confidential discussion about a bequest to the Playford Memorial Trust, please contact our Executive Officer on (08) 8429 5220 or email admin@playfordtrust.com.au. Any information you provide will be treated in the strictest confidence.