Alumni – Where are they now?
We love to hear from our alumni – and to share their career news and successes.
Below is a collection of short updates from some past Playford Trust scholars. We think they perfectly illustrate the ongoing value of receiving a Playford Trust scholarship or award. As we are so often told, it's about so much more than the financial support…
If you're one of our former scholars, please let us know where your work and studies have taken you. Just email an update and photo to admin@playfordtrust.com.au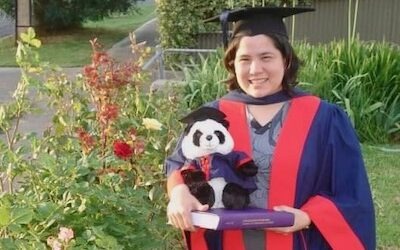 2006 Playford Trust PhD Environmental Scholarship
I was the first student to receive a Playford Trust Environment Scholarship in 2006. Studies in the environment tend to include a lot of fieldwork and trips away from civilisation, so the scholarship really helped me with these costs!
read more