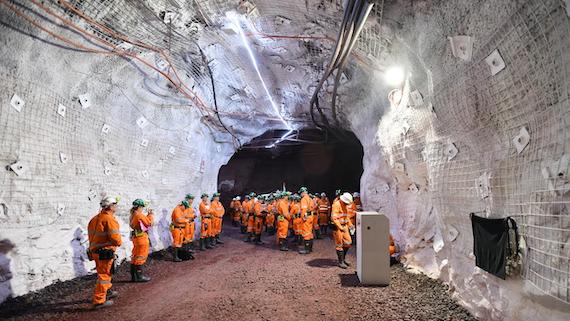 In 2019, the SA resources industry, the State Government and the Playford Trust banded together to help ease a shortage of engineering skills in the mining and petroleum sectors.
 
In May 2021, the second tranche of 15 undergraduates – most of them 2020 school leavers – were presented with scholarships to support their studies in STEM subjects with pathways to mining and petroleum engineering degrees at the University of Adelaide.
 
Each student will receive $10,000 a year for two years under a program co-funded by the Government and leading resources companies OZ Minerals, BHP, Beach Energy, Cooper Energy, Santos and Tri-Star.  
 
The CEO of the SA Chamber of Mines and Energy, Rebecca Knol, said the aim of the program was to attract talented minds to an industry "leading our technological future". 
 
"As well as being at the cutting edge of innovation, the resources sector produces the materials that enable the boundaries of science to be challenged," Ms Knol said. "As we strive to decarbonise our future, these scholarship recipients will be instrumental in shaping the modern world."
The recipients are:  Ben Barrow, Max Bartlett, Adam Faisal, Thomas Hill, Mitchell Jakab, Oliver Snoad, Xiaoqian Zhang, Guillaume Stander, Mitchell Roberts, Jack Haddad, Francesca Tew, Tuan Tran, Callum Crespan, Fletcher Nixon and Salomon Mobutu Sese.