2021 University Scholarships
The Playford Trust was delighted to present 39 new scholarships to high-achieving young South Australians on 7 April.
The ceremony, hosted by University of South Australia in Pridham Hall, was attended by our partners, industry leaders and representatives from all three South Australian universities.
We've included a few photos from a very successful night below.
In all, the Trust will provide around $700,000 to support 100+ new and continuing university and TAFE students during 2021.
"This is our highest ever level of funding, which is an impressive achievement given the disruption and uncertainty caused by COVID-19," said the Chair, Dean Brown.
"We again received great support from our partners in industry, government and the universities – and an enthusiastic response from students."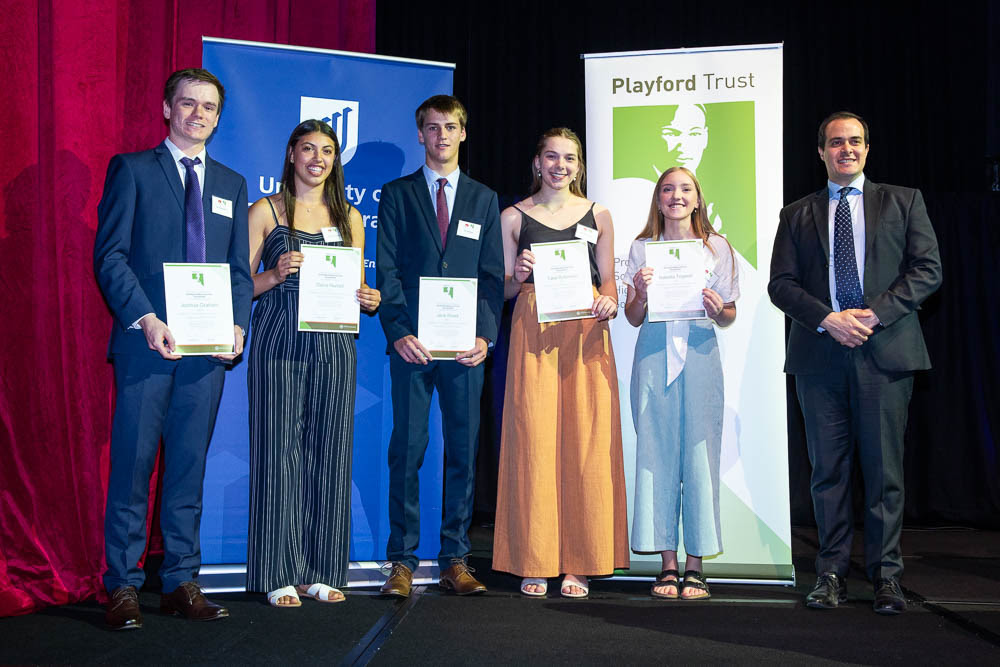 The five winners of Playford Trust Regional Science and Engineering Scholarships with The Honourable Vincent Tarzia, representing the Premier. L-R Joshua Graham, Dana Hurrell, Jack Read, Talia Robinson and Isabella Trigwell.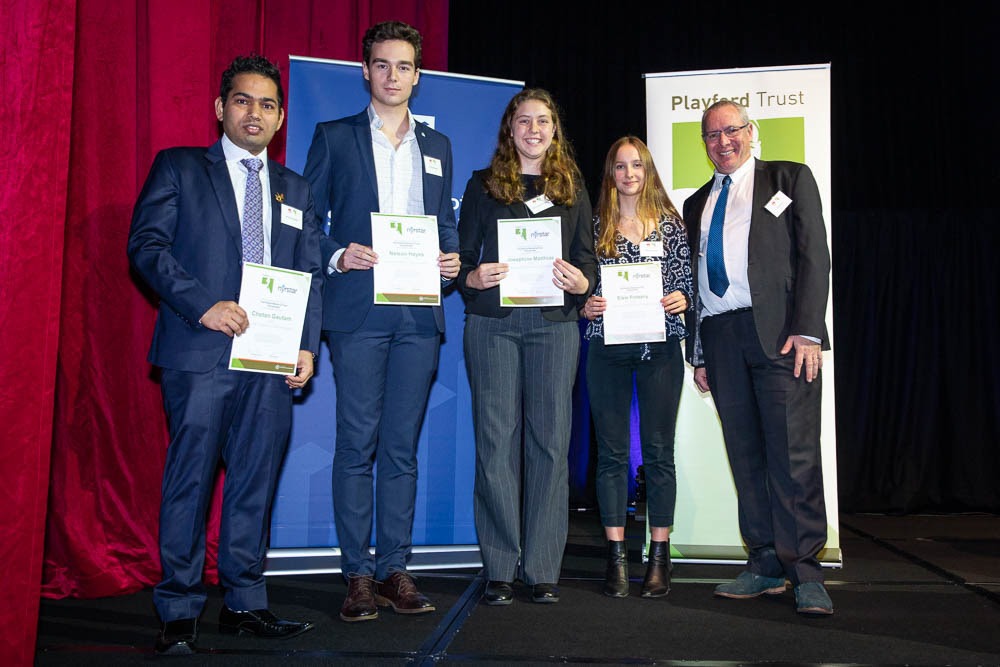 Nyrstar / Playford Trust Scholarship winners (L-R) Chetan Gautam, Nelson Hayes, Josephine Matthias and Elsie Potezny with Mr Bill Watt, Manager, Technology and Continuous Improvement, Nyrstar Port Pirie Smelter.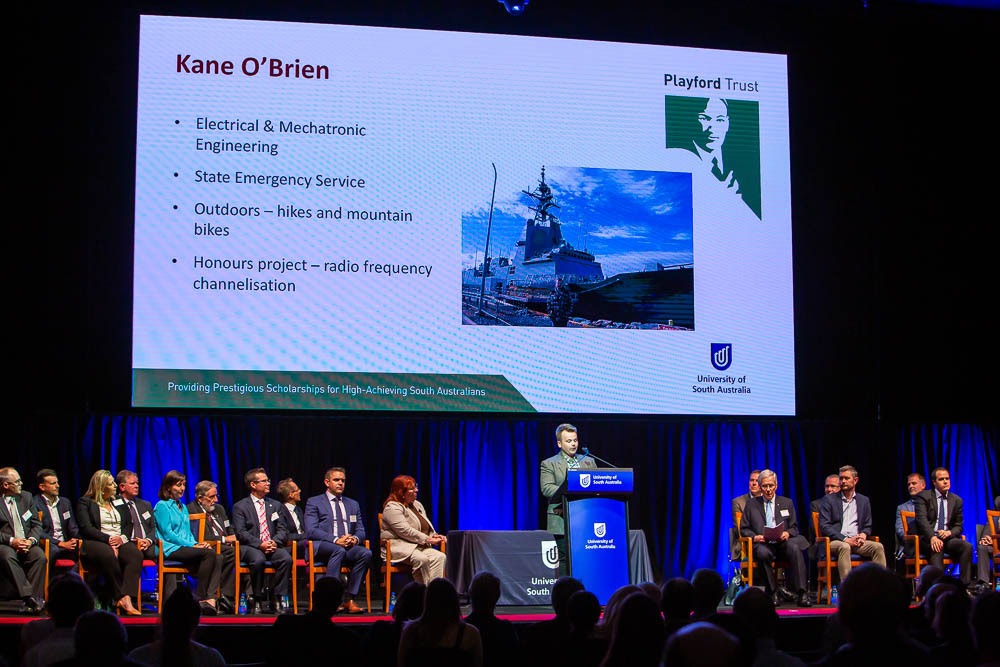 New scholarship recipient Kane O'Brien was one of three student presenters who talked about their research during the evening.