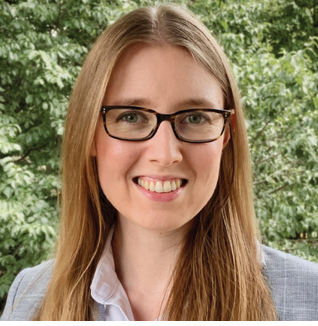 Internationally respected magazine Science News has announced its 2020 list of 10 early- and mid-career scientists who are pushing the boundaries of scientific enquiry.
And in that elite group of what they call the SN 10 is University of Adelaide graduate – and Playford Trust alumni – Phiala Shanahan.
All of this year's honorees are aged 40 and under, and all were nominated by Nobel laureates, recently elected members of the US National Academy of Sciences, or previous SN 10 scientists. Read more [link to this full story under News]
When Phiala Shanahan was a graduate student, she was shocked to learn that experiments disagreed on the size of the proton. 'Protons and neutrons are the key building blocks of 99 percent of the visible matter in the universe,' she says. 'And we know, in some sense, surprisingly little about their internal structure.'
Phiala aims to calculate the characteristics of protons and neutrons based on fundamental physics. She wants to determine not just their size, but also their mass and the nature of their components — how, for example, the quarks and gluons that make them up are sprinkled around inside. Such calculations can help scientists put the standard model, the theory that governs elementary particles and their interactions, to the test.
Here's the link to the full story in Science News.